Mikroorganizmalar sanat, tasarım ve bilimi buluşturan pek çok projeye ilham veriyor. Craig Ward'ın New York metrosundaki bakterileri çekerek ürettiği fotoğraf serisi, bilim iletişimcisi Sally Warring'şn New York'un mikroskobik yaşamına dair belgesel niteliğindeki Pondlife projesi, bakterilerle yaratılan tipografi, bakterilerle tasarlanan sürdürülebilir aydınlatma projesi Glowee ve terledikçe insanı serinleten bakterili spor giysi projesi bioLogic bunun en ilginç örnekleriydi. Şimdi ise virüslere, bakterilere ve hücrelere sanat eseri gibi yaklaşan The Microcosm in Glass adlı bir başka çalışma var karşımızda.
Tüm dünyanın virüsleri öldürmeye şartlandığı şu günlerde The Microcosm in Glass tam anlamıyla ters köşe yapıyor. Sağlığımızın ve yaşamlarımızın düşmanı olan bu organizmaların da doğanın bir parçası olduğunun altını çiziyor. Kendi perspektifimizin dışına çıkıp biraz da büyük resme bakmayı hatırlatıyor. Bunu da lazerle yüksek kalitede kristal cam içinde kazınmış mikroorganizma görüntüleriyle yapıyor. Proje dahilinde insan hücrelerinin, coronavirus ve salmonella gibi pek çok mikroorganizmanın lazer kazıma heykeli yapılmış. Parçalar, hafif bir aydınlatma da içeriyor.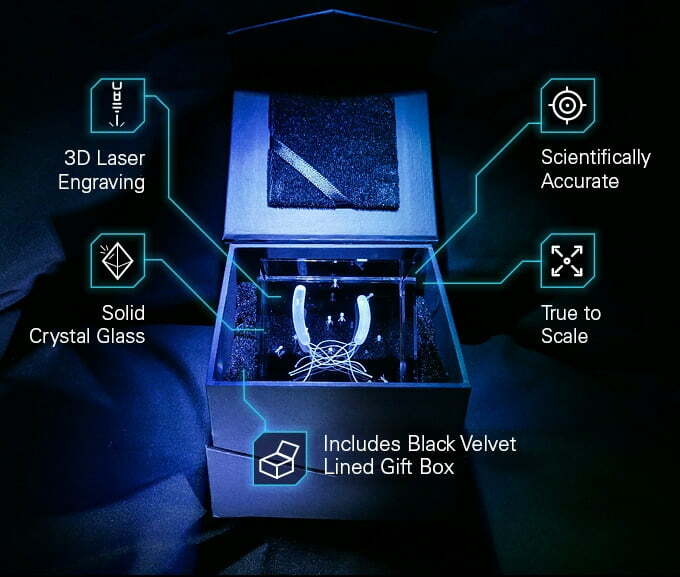 The Microcosm in Glass, Kickstarter'da 2 saat içinde hedefini tutturdu
Cam küp içindeki organizmalar, gerçek organizmaların belli ölçekte büyütülmüş versiyonları. Bilimsel olarak tamamen aslına uygunlar. Lazer kazımayla yaratılmış şekiller olduklarından cam küplere dokunmak %100 güvenli. Proje alışılmış dekorasyon ve sanat biçimlerinin dışında farklı bir şeyler arayan insanların oldukça ilgisini çekiyor. Öyle ki Kickstarter kampanyasında 2 saat içinde hedeflediği desteği toplamış ve kampanyanın bitmesine daha 21 gün varken hedefinin 10 katına doğru hızla yaklaşıyor. Koleksiyonda yer alan her mikroorganizma bir masa süsü olmanın ötesinde eğitim amaçlı gerçek bir bilimsel model olarak da kullanılabilecek.
The Microcosm in Glass, Alman mühendislik öğrencisi Clemens Steffin'in imzasını taşıyor. Steffin'in hedefi bilimsel doğruluğa sahip şık dekorasyon ve eğitim objeleri üreterek bilim ve sanat arasında bağlantı kurmak.
Görsel: Kickstarter